Sires used in 2019 include:
Kamora Park 800
Kamora Park Syndicate
Sires used in 2018 include:
Seymour Park 23
Seymour Park 68
Seymour Park 111
Old Ashrose 445
East Mundulla 22
WP Majestic
Kamora Park 800
Kamora Park 522
Kamora Park 333
Kamora Park 143
Kamora Park Syndicate
Sires used in 2017 include:
Kamora Park Syndicate
Seymour Park 908
Seymour Park 111
Old Ashrose 445
Moorundie 363
Wallaloo Park 422
Mercenary
Big Joe 449 Sons
Seymour Park 23

Purchased in 2017 for $25,000, a stud reserve from Seymour Park, Narrogin, WA.
He has a great long body with a loose skin. He is structurally correct with rich, white crimpy wool oozing lustre.
His progeny are exceptional and will be offered at our 2019 ram sale.
M 19.2          SD 3.0          CV 16.6          CF 99.8
---
KP 304
Sire: Nyowee E430
Winner of the Fibre Meat Class at Royal Adelaide Show in 2009-measuring dual purpose traits.
Successful in many breeding flocks including Turretfield dual purpose flock.
Ranked in Top 10, nationally, for the 3 main Merino Select indices.
Semen sold to studs in WA, NSW, VIC and SA.
M-18.5          SD-2.3          CV-12.4          CF-99.8
---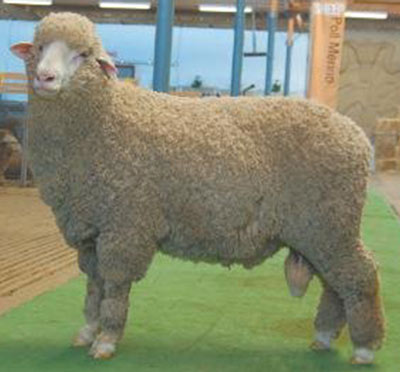 KP 333
Sire: KP 304
Sold for $18,000 to North Cowie, SA, at Adelaide Ram Sale in 2015.
His first progeny were born in April 2016 and will be in Kamora Park's On-Property Auction in 2017.
M-19.2          SD-2.9          CV-15.1          CF-99.6
---